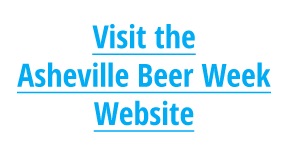 The 4th Annual Asheville Beer Week is May 22 through May 30, 2015—when we celebrate all things beer in Asheville, North Carolina.
The week of events will include tastings, dinners, beer education, and other beer-related fun (and nonsense). Asheville Beer Week culminates with Asheville's 6th Annual Beer City Festival on May 30, where dozens of breweries (and plenty of live music) are slated to appear on Roger McGuire Green.
What is Asheville Beer Week?
Asheville Beer Week is an annual event celebrating a vital (and delicious) business (and pleasure) sector in WNC—craft beer! Supported by Asheville Brewers Alliance, ABW is organized by a volunteer committee of regional beer industry people.